Skincare Continues to Grow
Skincare is a growing market, it has been growing for some time now, and it isn't showing any signs of slowing down. In 2020 it was reported to be worth $140.92 billion and is projected to grow at a CAGR of 4.69% between 2021 and 2026. There is more focus on a blend of clinical and clean products, 'less is more' and a greater awareness and demand for products catering to sensitive skins.
The way in which we shop for skincare products has dramatically changed over the years, largely influenced by technology, and the ability to easily access information online. Previously we purchased skin care products from health and beauty retailers, department stores, spas and salons seeking out advice from someone standing behind a counter, or through picking up the latest magazine to research trends. Now we can go online and seek out feedback from millions of other people who have tried and tested the products, along with reviewing photographs of the results. Instagram is inundated with the latest skin care products and trends along with honest, transparent feedback as to whether they really work.
Covid has accelerated our spending on products from facial skincare to body care and sun protection, aided by the introduction of virtual consultations, personalised quizzes and chat bots, and a decline in the amount of makeup we are applying, along with more time spent online across Zoom and Teams. It is not just women who are investing in skincare, men have also embraced the idea of maintaining a skincare routine.
Emerging Trends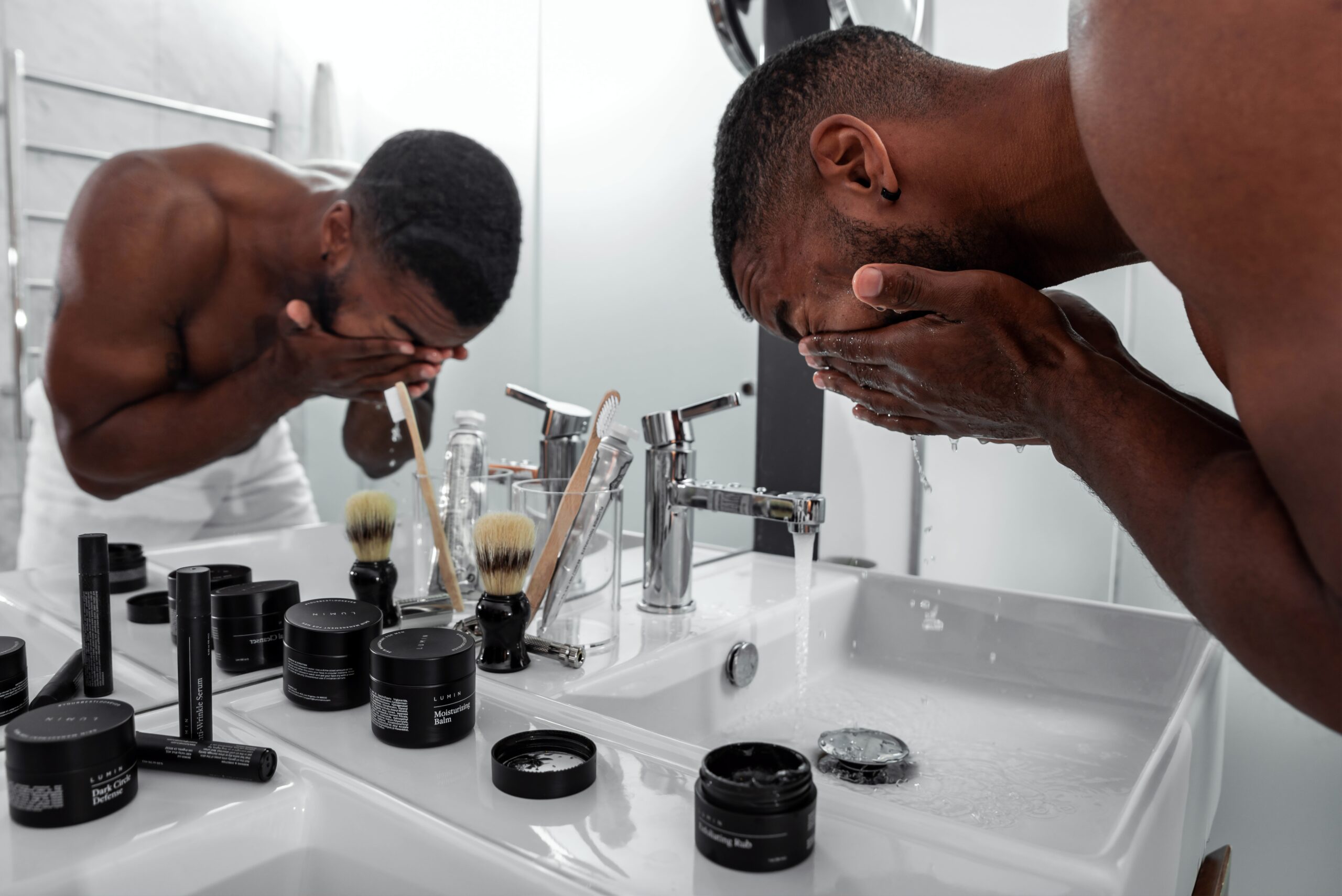 Cleanical Skincare
There is a growing interest from millennials in sustainable and natural beauty routines, as well as a rise in anti-bacterial beauty. More of us have been seeking out medical grade and clinically approved products, with the term 'cleanical skincare' emerging as a result – essentially this is a blend of clean and clinically approved skincare products.  Brands in this space are combining the values associated with 'clean' beauty and applying technology to create plant-based formulations, that help to overcome green issues such as deforestation and over farming. By growing single plant cells in labs, brands like One Ocean Beauty are creating skincare that is effective, and safe for the environment.
Skinimalism
Another emerging trend refers to how we are opting to use less makeup, and fewer skincare products. Less is more has become a reality in prestige skincare sales in the UK with a focus on the term "Skinimalism".  In line with the pandemic, and a reluctance to spend, we have seen consumers pairing back their skincare regime to products that cleanse, tone and moisturise.  The new trend has seen more consumers adopting targeted ingredients in their skincare products whilst spending less on skincare in general. Multi-tasking products are becoming more prevalent – like Kate Somerville's ExfoliKate Daily Foaming Cleanser. Why use two products, when you can use one, saving you time and money.
Sensitive Skin
Acne is an inflammatory skin condition and around 80% of people aged 11- 30 are affected or have been at some point in their lives. Whilst acne typically presents itself during puberty due to a sudden change in hormones, there are other triggers in adulthood too. It's a skin care condition caused by the clogging of hair follicles with oil or dead skin cells. People often don't know what causes their acne – it can be attached to changes in environmental conditions, such as the depletion of the ozone layers or pollution, as well genetics or your diet.
It can have an enormous psychological impact on people. A recent survey found that 54 per cent of British adults have experienced lack of self-confidence caused by acne. The global anti-acne cosmetics market was valued at $2.3 billion in 2020 and is expected to grow at a compound annual growth rate of 9.1% between 2021 to 2028.  Based on a report by the Journal of The European Academy of Dermatology and Venereology, more than 95% of boys and nearly 85% of girls are affected by acne. 40% experience moderate‐to‐severe acne and nearly 50% continue to have acne into adulthood.
There are several brands entering the acne, pigmentation, and psoriasis space and we have become a lot more open about discussing our concerns regarding sensitive skin. Brands like Paula's Choice, La Roche Posay, Pai and Drunk Elephant are just some of the brands addressing these concerns.
Acne may imitate rosacea with redness and sensitivity but they are classified as two different things.  Mostly common in females, rosacea is typically found across the face, along with visible blood vessels. There are topical treatments that can be incorporated into skincare regimes that can help to diminish the redness and salicylic and azelaic acids help the inflammation.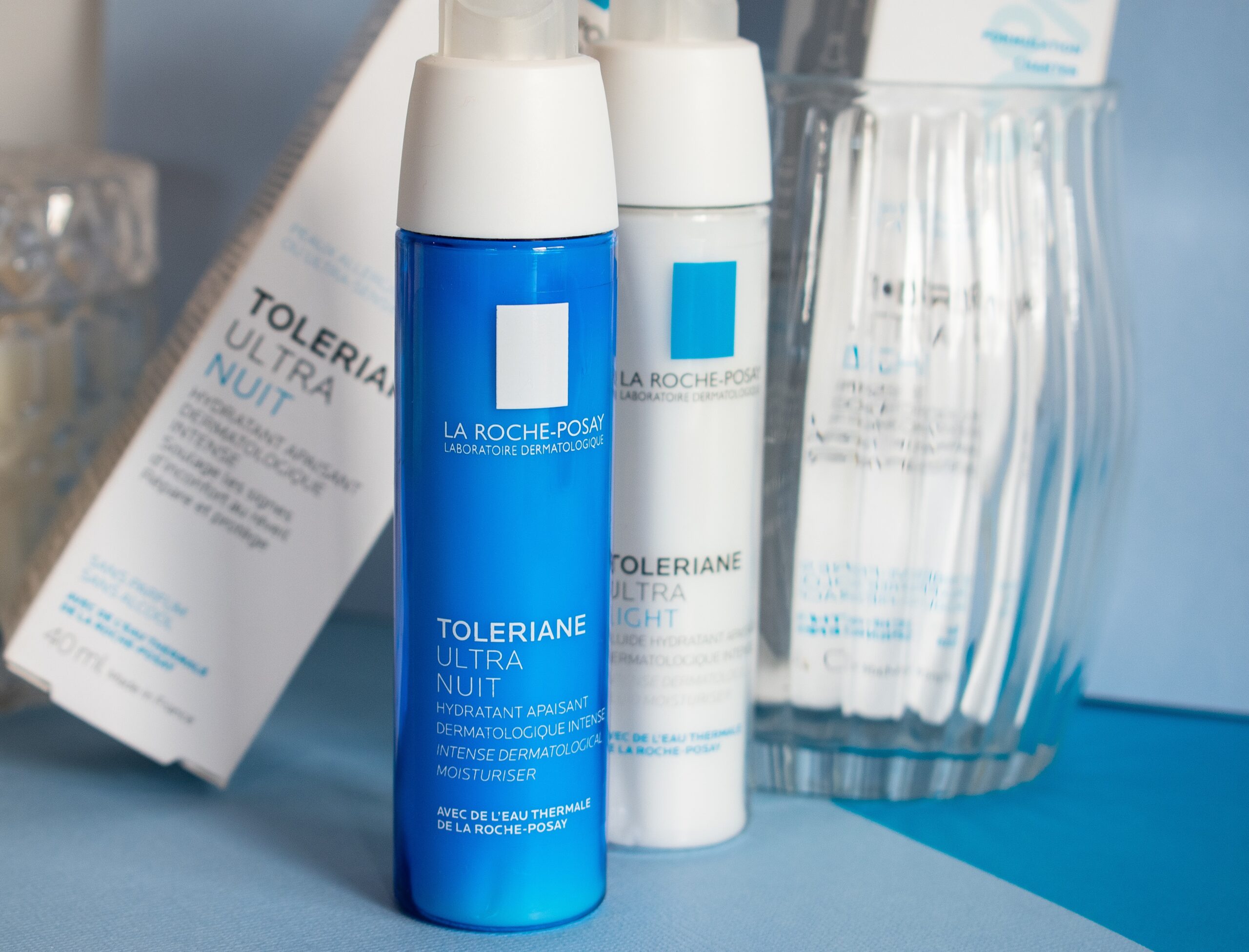 Skin Positivity
The rise in adult acne is creating a skin positivity movement. Blemishes are a completely normal facet and many people and influencers have taken to #skinpositivy posts reducing any shameful stigmas that were once attached to these conditions. The movement applauds different types of skins and supports the idea of being happy in your skin whatever it looks like.
The increase of "skinfluencers" has seen an influx on all social platforms, Instagram, TikTok and YouTube being the popular platforms. 9 out of 10 beauty brands have a social account and 63% of consumers trust more in skincare brands that have an Instagram account. Gone are the days where flashy campaigns did all the hard work – it is now about authentic reviews that are showcased on social platforms where real people talk about the brands and their results openly.
Providing that brands continue to innovate, educate, and build solid relationships with their customers, skincare will continue to grow and prosper.
If you are looking for support in developing a brand in the skincare market or you have an existing brand and you are looking to reposition this, get in touch, we would love to hear from. As a beauty brand management company, we work with our clients to develop their brands from 'concept to shelf'.