Creating Bespoke Fragrances for a Celebrity Following
The Beauty Launch Pod Show shares insights, know-how and advice from industry experts on how to develop a successful beauty business.
Janet interviews beauty brands,  retailers and experts across the beauty industry. She delves into the details of how changing trends have influenced the way in which people shop and discusses what it takes to make an impact in this sector.
In this podcast we cover marketing, product development and retail as well as how mindset, positive psychology and your health and fitness are critically important to building a successful business. We aim to educate, inspire, and showcase people who are doing incredible things across the industry. Through sharing experiences and stories of how people go about launching their beauty brands and how retailers are adapting to accommodate the changes in the marketplace, we can help those on a similar path make things happen.
In this second episode Janet interviews Sue Phillips from Scenterprises.
Sue is an internationally recognized fragrance expert, born in South Africa, she built her career working for blue-chip companies Elizabeth Arden, Lancôme, Tiffany & co and consulting for Avon, Burberry, Diane Von Furstenberg before launching Scenterprises her bespoke, fragrance business.
Sue has won many awards for developing fragrances, and has regularly been featured on television and in the press. She is an inspirational, motivational speaker and an expert witness who advises on fragrances in legal disputes.
Through Scenterprises she works with individuals and celebrities to create bespoke fragrances that form part of your unique identity and with companies to develop fragrances that are a formidable marketing and branding tool.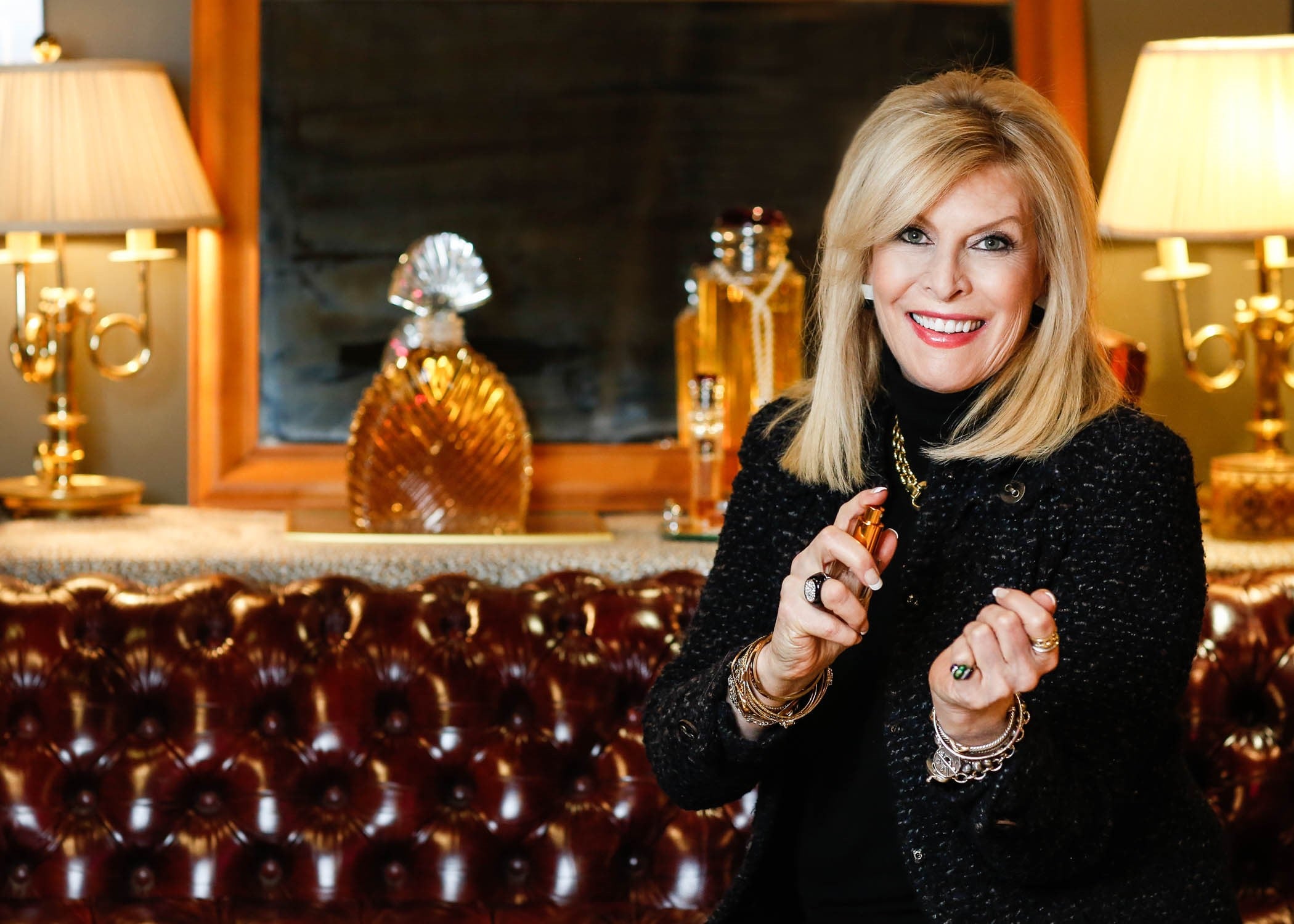 Listen in as she shares
* How she went from being an actress and singer to launching Scenterprises, a business that focuses on developing bespoke and personalized fragrances and experiences for people.
* How the trends across retail now are 'experiential, Interactive, educational, entertaining' events which is what her business focuses on under the umbrella of Scentertainment.
* How her customers include anyone who wants to create a bespoke fragrance or experience from individuals, companies including Google, American Express to celebrities and hotels.
* How she develops bespoke fragrances for customers online through taking her customers through a fragrance journey.
* How our sense of smell is the most powerful of our scents because it connects memory and emotion and it triggers amazing reactions, and is being used by the Alzheimer's society.
Follow Sue on her website 
and on social media
Facebook
Twitter
LinkedIn 
Instagram 
YouTube