Building your brand through Social Media, Bramblebuzz
The Beauty Launch Pod Show shares insights, know-how and advice from industry experts on how to develop a successful beauty business.
Janet interviews beauty brands, retailers and experts across the beauty industry. She delves into the details of how changing trends have influenced the way in which people shop and discusses what it takes to make an impact in this sector.
In this podcast we cover marketing, product development and retail as well as how mindset, positive psychology and your health and fitness are critically important to building a successful business. We aim to educate, inspire, and showcase people who are doing incredible things across the industry.
Through sharing experiences and stories of how people go about launching their beauty brands and how retailers are adapting to accommodate the changes in the marketplace, we can help those on a similar path make things happen.
In this fifth episode Janet meets with Julia Bramble, the founder of Bramblebuzz, a social media consultancy, working with clients from startups through to £15million businesses B2B and B2C.
She is a business growth advisor for Nigel Bottrell's Entrepreneur circle, she has been featured in the Guardian and the Evening Standard. She trained as a PHD scientist and worked as a forensic scientist prior to setting up her social media consultancy.
Whether you are running a multi-channel business or a direct-to-consumer business, you will certainly have had to familiarize yourself with the ins and outs of social media. For a lot of us this can be a complete minefield, that seems to consume a lot of our time, particularly if we are not sure what we are doing.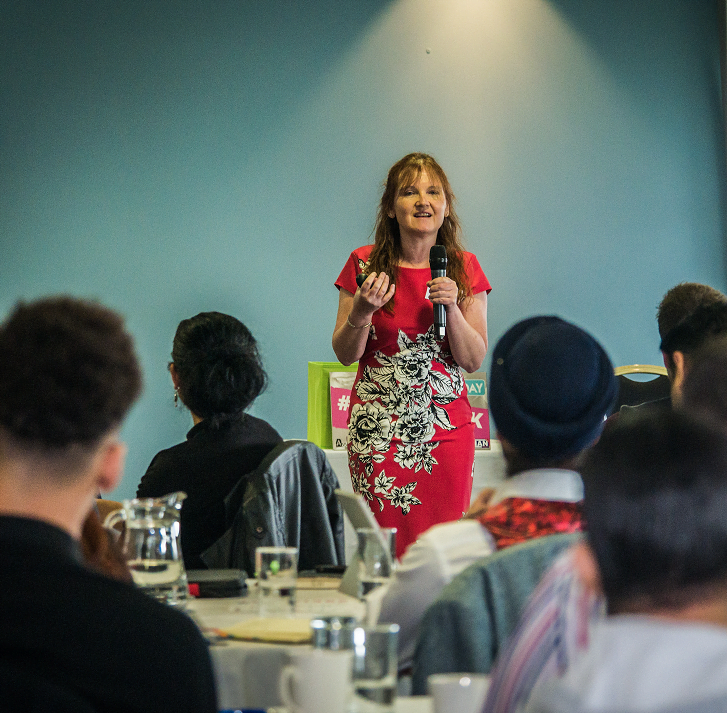 Listen in as she shares
* The synergies of her role as a forensic scientist and that of running a social media consultancy (more than you would think)!
* The ethos for her company 'Caring about the human behind the digital' is all about building authentic relationships online with driving financial results – where art and science merge
* How there is a huge drive for brands to behave authentically online and not to hide behind the corporate veneer, people want to know who they are buying from
* The importance of using video to build your audience, particularly videos that are natural and not highly polished and how they receive a lot more engagement
* The importance of content creation in your business, how it can be time consuming for a small business owner and how she works with clients to productively achieve results online
* More about the key social media trends for 2018 including video, Facebook Watch, Instagram, Instagram Stories, Snapchat, Facebook advertising
Follow Julia on her website