Beauty and Wellness Trends 2022
The start of our year is always filled with hope, expectations, willpower, determination, and vision. There is nothing more exciting than the start of a new year. It is like turning the page of a book, putting pen to paper, and starting afresh. At this time of the year many of us turn our thoughts to our health, wellbeing, and beauty. Some of us may have even started our year with a complete detox – from our diets to our digital footprint. This year, there are a number of exciting product launches we can expect to see on shelf and instore for beauty and wellbeing – some a continuation of the previous year – and others a refreshing detour! Here are a few of the trends we have picked up on, and have been trying out.
Beauty Tech
Get ready to see more high-tech beauty tools hit the market. Beauty brands will continue to adapt to innovative technology, revolutionising everything from customised skincare to shade matching. The pandemic forced brands to think outside the box and include some format of artificial intelligence powered products as well as introduce virtual experiences within the mix to build their online relationship with their customers.
Skinimalism
This trend isn't going anywhere fast. It's something that will continue to evolve in our day-to-day skincare regimes. With last year's rise of 'skinimalism', where we avoided the extensive multi-step routines and began to adopt a more intuitive approach to product usage based on our DNA, skincare brands are now prioritising quality over quantity. The focus has turned to improving our skin's health rather than covering up our blemishes. Factors such as wearing masks, pandemic stress and exposure to pollution play a big part in creating a simpler routine.  Multi-tasking products are becoming more common – like Kate Somerville's ExfoliKate Daily Foaming Cleanser. Less is definitely more.
Male Grooming
The rise of men's grooming isn't a surprise. This sector is expected to deliver global sales of $81.2 billion by 2024.   Steadily growing during lockdown when men found it comfortable and intriguing to experiment at home, it has since been on the rise. The celebrity beauty brand market may have been flooded in 2021, but we can expect to see more from the boys this year too. Harry Styles launched has recently launched his new lifestyle brand Pleasing, comprising of skincare and nail varnishes.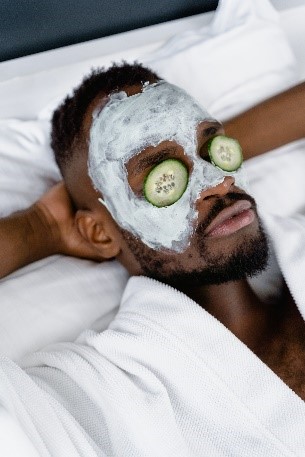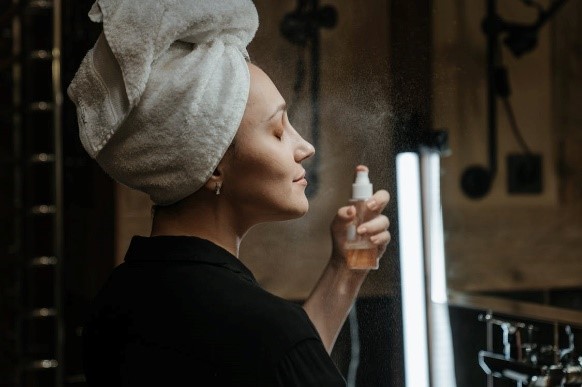 Fermentation
Skincare fermentation originates in South Korea and has been around for quite some time but now the UK market is catching up. Our skin is home to trillions of living bacteria known as skin's microbiome. Fermentation effectively breeds probiotics. When topically applied, they actively support and replenish your skin's natural barrier so it's better able to balance pH levels and fight against free radicals, boosting luminosity in the process. Brands like Fresh, Drunk Elephant and Aurelia have all introduced fermented products to their portfolios.
Blue Light Skincare
We are all very aware of how important SPF is to our daily regimes but now there is also a focus on blue light protection. We are spending a lot more time on screens and digital devices – blue light from our laptops, TV's and phones could be one of the leading triggers of skin ageing. Blue light protection skincare works by physically blocking the light and fighting off free radicals formed by blue light before they can wreak havoc on our skin. Adding products with vitamin C and zinc oxide will help reduce fine lines and wrinkles.
Menopause Beauty
Beauty products for pre, during and post menopause will explode this year. The hormonal changes associated with menopause can lead to a variety of changes in the condition of our skin, hair and nails. Overall, our skin becomes drier, more sensitive, and less elastic. There is plenty of potential across supplements, skincare, sprays, and holistic products.
If you are looking for support in developing a brand in the skincare market or you have an existing brand and you are looking to reposition this, get in touch, we would love to hear from. As a beauty brand management company, we work with our clients to develop their brands from 'concept to shelf'.