Building a Men's Shaving Brand
The Beauty Launch Pod Show shares insights, know-how and advice from industry experts on how to develop a successful beauty business.
Janet interviews beauty brands, retailers and experts across the beauty industry. She delves into the details of how changing trends have influenced the way in which people shop and discusses what it takes to make an impact in this sector.
In this podcast we cover marketing, product development and retail as well as how mindset, positive psychology and your health and fitness are critically important to building a successful business. We aim to educate, inspire, and showcase people who are doing incredible things across the industry.
Through sharing experiences and stories of how people go about launching their beauty brands and how retailers are adapting to accommodate the changes in the marketplace, we can help those on a similar path make things happen. This week we are talking to Mark Sproston, the man behind crafting the art of a perfect shave.
Mark is the founder of The Shavedoctor, a men's grooming brand based in London. Mark is also a world leading shave expert, a male grooming expert, an industry voice and an educational trainer as well as the CEO of the Shavedoctor Shaving Company.
Mark launched the Shavedoctor Professional Training Schools in 2007 in the UK, and has subsequently rolled them out into Greece, Russia and the Netherlands.
The Shavedoctor is a high performing range of professional shaving products that are free from parabens and are retailed by over 4 000 barbers around the world today.
He is a regular expert contributor to Mens Health magazine, Mens Fitness magazine, FHM, GQ and he has also made appearances on national TV and Radio.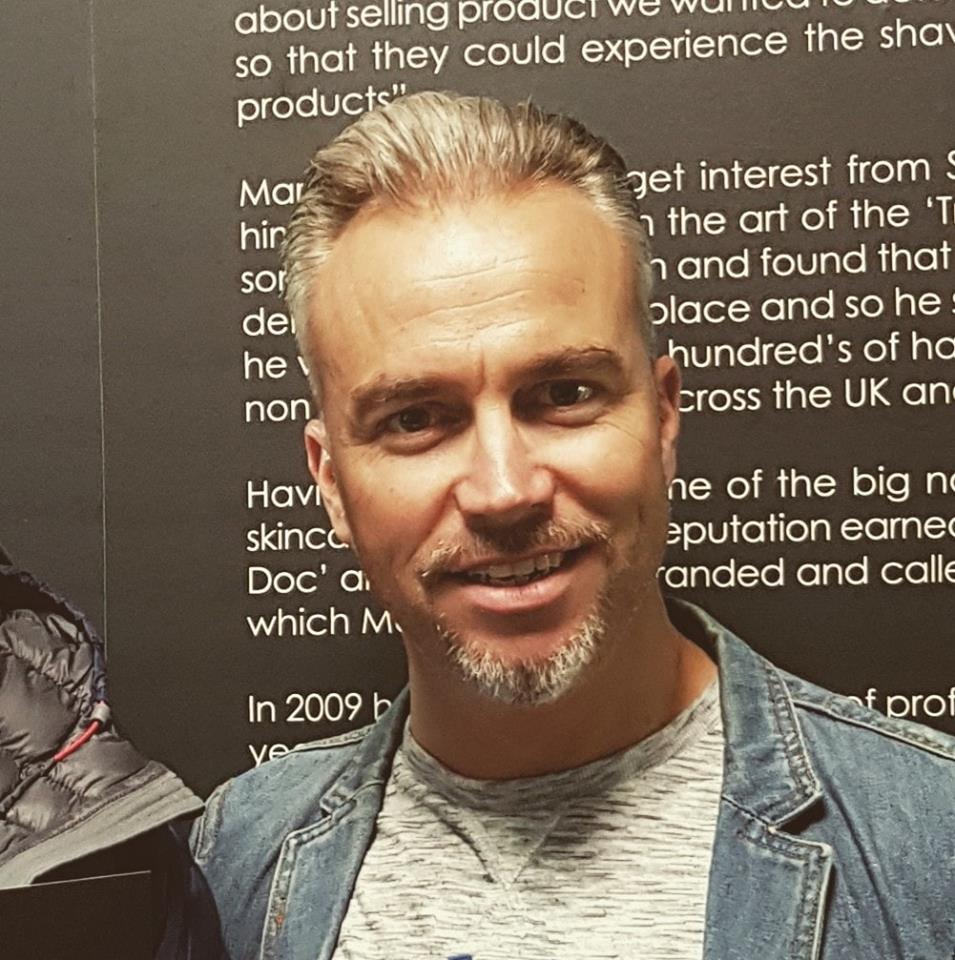 Listen in as Mark shares
How he set up The Male Grooming company in 2000 and TheShaveDoctor in 2007
How he has worked with beauty therapists, leading dermatologist and chemists to create products with formulations that allow the skin to recover more quickly after a shave
How through his training schools, they have shaved over 60 000 men in the past 11 years' and based on insights gained developed their product range to deliver the best ingredients and performance.
How their strategy to success has been a combination of developing the right products, and training and educating their consumers through their website, social media channels, training schools and barbers resulting in them rolling out their brand across Europe, into South Korea and now India. The importance of creating your personal brand to stand out in the industry
You can follow Mark and The ShaveDoctor on