Brand Strategy and Brand Identity for an Indie Skincare Brand
'Bespoke Advantage helped us to bring our brand to life creatively and strategically. We have a clear strategy in place, with a distinctive brand message that enables us to articulate our brand to retailers and to journalists.'
'There is a strong synergy between our website and our marketing, and our website is now integrated into our warehousing and distribution centre, making it easier to manage our stock levels. We are a lot more confident when presenting our brand to retailers, and with regards to the direction we are taking with our brand.'  Tamaar Skincare.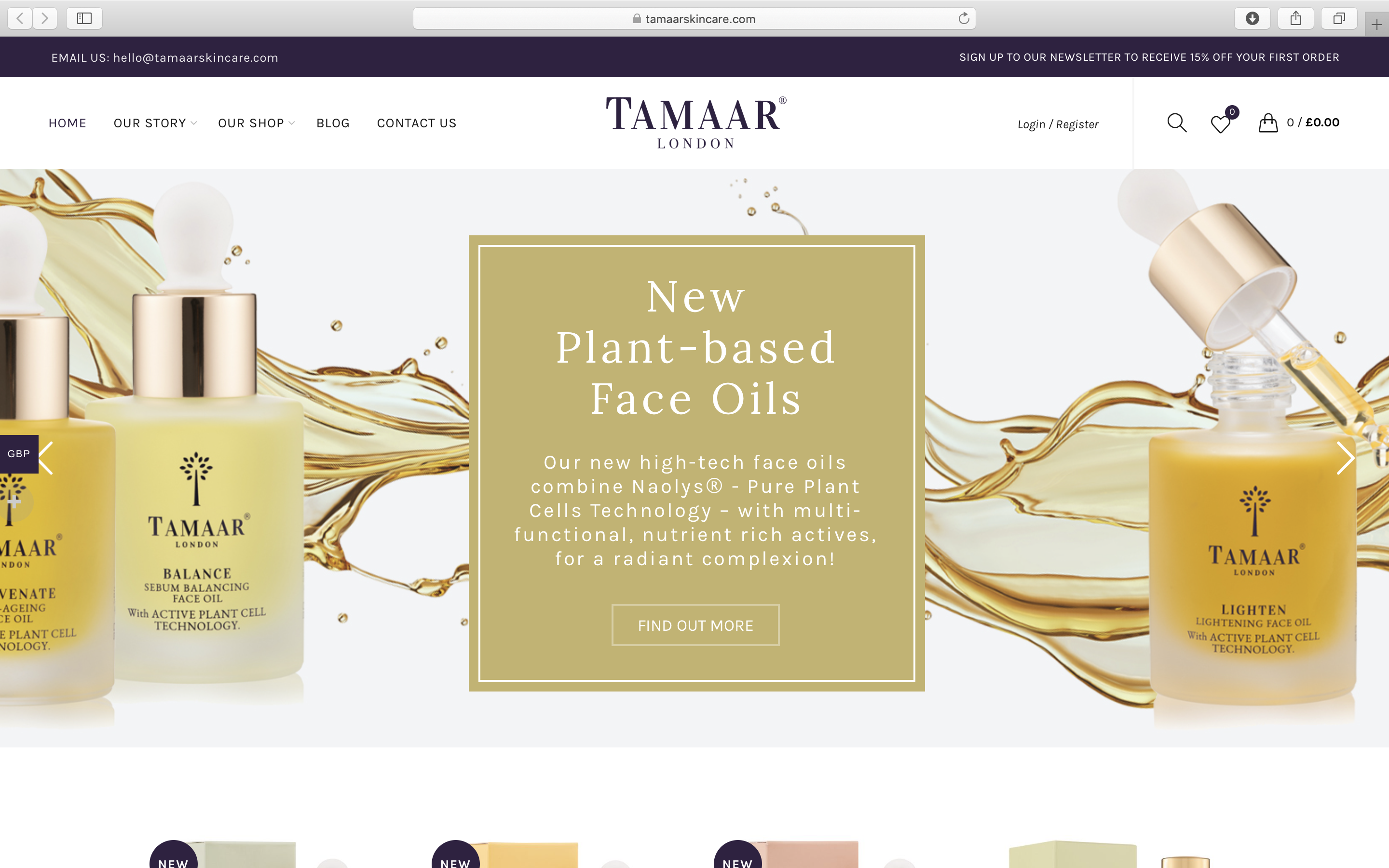 SUCCESS HIGHLIGHTS
KEY DELIVERABLES
– Developing a clearly defined brand strategy for Tamaar Skincare
– Creating their brand identity and designing their marketing materials
– Building a beautiful new website – from their look and feel to crafting their copy and brand story
THE ISSUE
Tamaar Skincare is a natural indie skincare brand tackling everyday skincare concerns – from acne, to hyperpigmentation and eczema – with innovative ingredients and products. Their mission is to develop Tamaar Skincare into a leading global beauty brand renowned for developing products based on cutting edge technology combined with natural ingredients. They had a clear vision for their brand but didn't know how to get there so approached Bespoke Advantage to help them in providing clarity for their brand.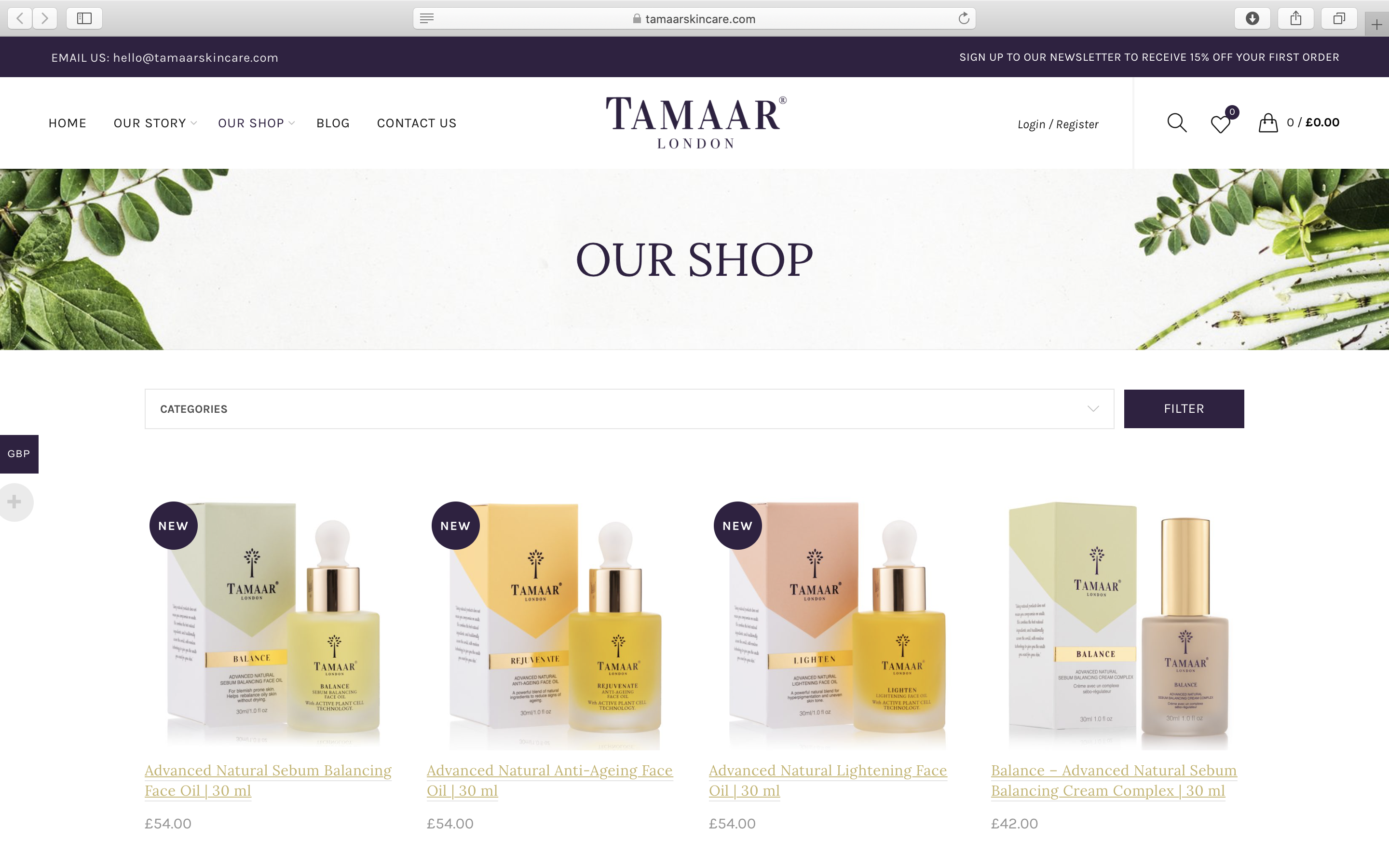 THE APPROACH
THE BRAND STRATEGY
We started by gaining a clear understanding of Tamaar Skincare's vision – the underlying purpose of the brand, what problems they are trying to resolve and how they are addressing these.
THE MARKETPLACE
We researched the marketplace to understand current and future trends as well as conducted a competitor analysis and a swot analysis. We reviewed their pricing to ensure their brand was well positioned in the marketplace, with sufficient margins to accommodate different retail channels.
We developed their vision and mission statement and their brand messaging which we rolled out across their website and their marketing materials. We then reviewed how to implement this through their marketing plan and budget for the year.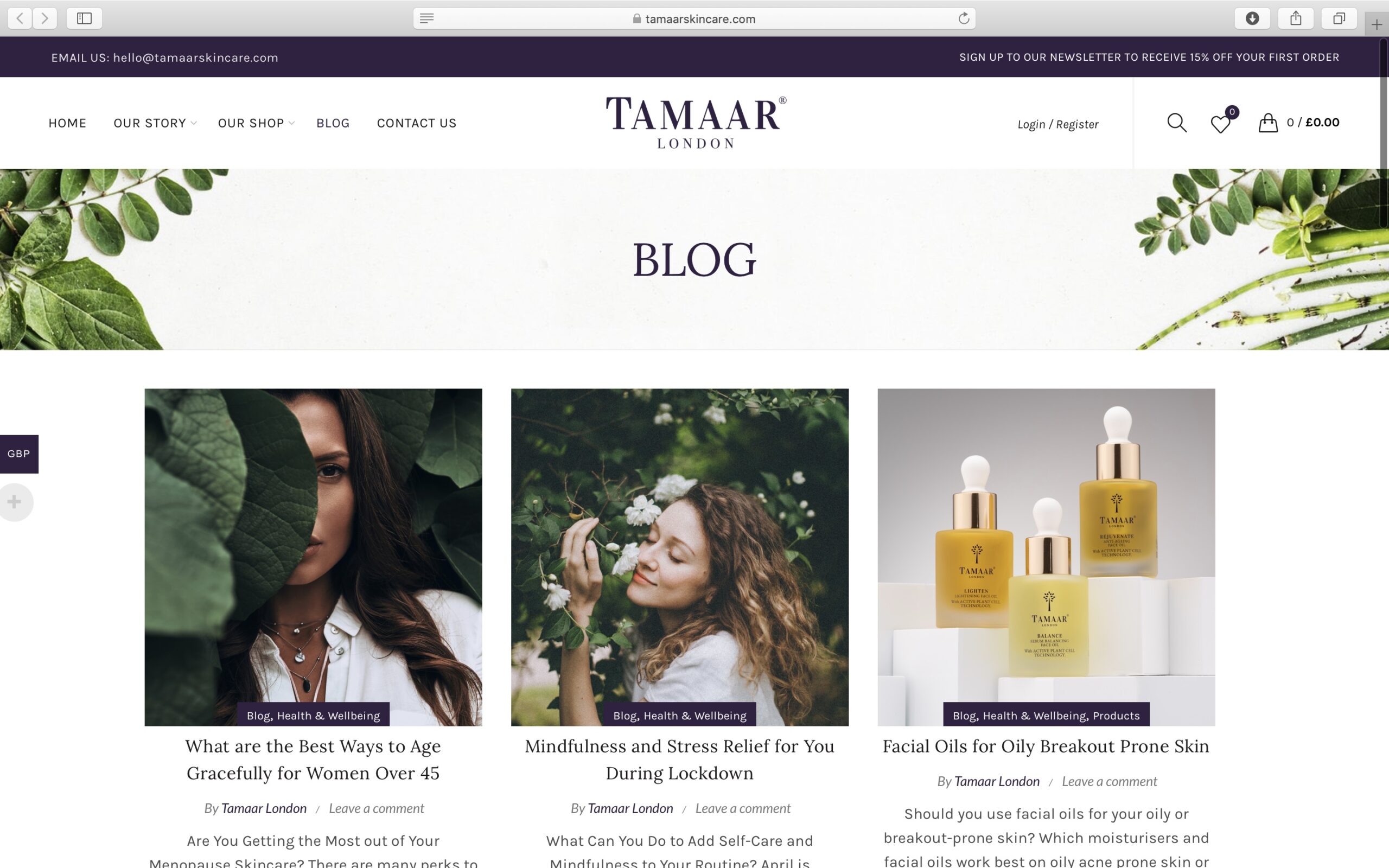 TELLING THE STORY
THE BRAND IDENTITY
Having a strong brand identity is instrumental to building a successful brand. Whilst you may have the best formulation in the world, nobody is going to buy into your brand unless they resonate with your target audience. We developed a cohesive brand identity that was consistent across all touchpoints of the brand – from packaging, to social media channels and marketing materials.
We created their brand presentation and retail pack to present their brand to retailers and their marketing materials to showcase their brand at events and tradeshows.
THE WEBSITE
We built a new website for Tamaar Skincare – from designing the look and feel, to crafting their copy and their brand story – this unveils their beautiful products, their comprehensive list of ingredients, how they support sustainability and BG1 which underpins their brand philosophy, along with the numerous press awards they have won along the way.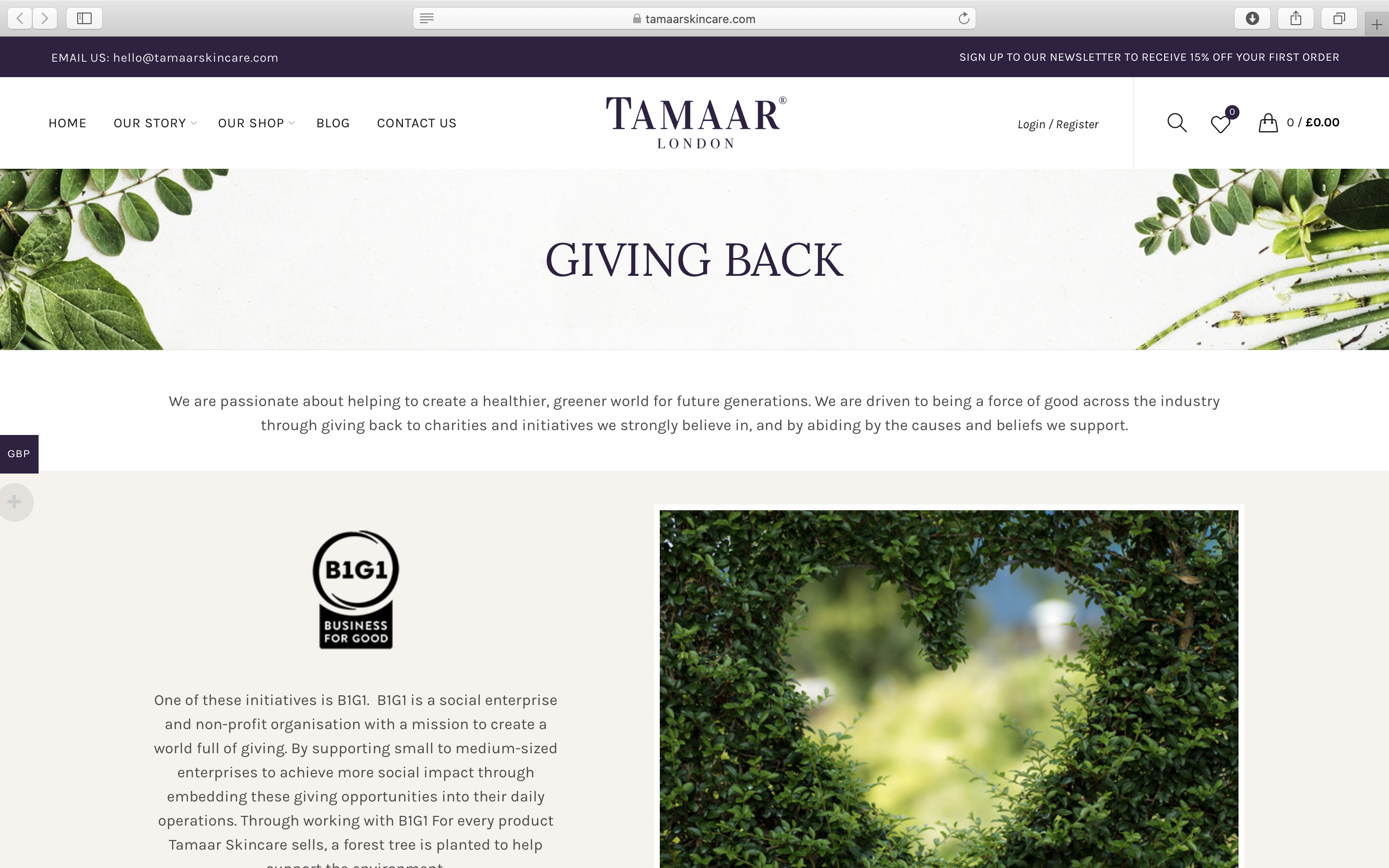 PROJECT RESULTS
THE INVESTMENT DECK
The final stage was to develop an investment deck and a business plan to raise funding to scale up the business and operations.
'Bespoke Advantage are experts in bringing your vision to life. They have really helped us to tell our story in a way that resonates with our target audience. We are very pleased to have worked with them. We have clear financial targets in place that we are going to achieve as we look to expand the brand globally. We would like to expand the brand into other products and categories – for skincare concerns and body care and to introduce more products at accessible price points.' Tamaar Skincare.
If you would like to discuss how we can work with you to develop and grow your brand in the marketplace, GET IN TOUCH, we would love to hear from you.