Building a Wellness Brand
'From the initial product, to creating beautiful packaging, everything has been seamless. Last year apart from all the press awards we won, we also featured in lots of magazines and newspapers, and we have a 5-star rating on TrustPilot.'
Simone Thomas is a multi-award-winning entrepreneur and the founder of Simone Thomas Wellness. As a sought-after hair loss consultant.
KEY DELIVERABLES
– Developing a clearly defined brand strategy for Simone Thomas Wellness
– Creating their brand identity, brand messaging and brand story
– Developing their product range, marketing materials and website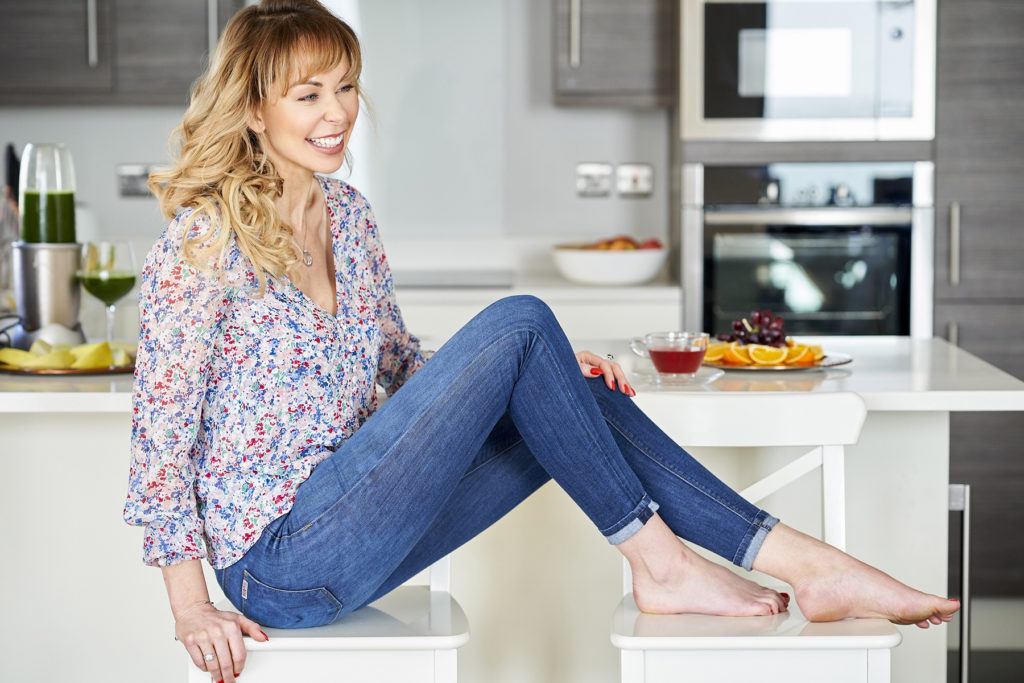 TELL US ABOUT SIMONE THOMAS WELLNESS
My journey to founding two businesses, one in the hair care industry and the other in wellbeing, is one many people can relate to. In my 20's I led a party lifestyle whilst juggling my career. It was a surprising diagnosis that kickstarted my passion and completely changed my direction.
Diagnosed at 21 with abnormal cervical cells, anaemia and a B12 deficiency, stress took its toll on my health and whilst on holiday in Dubai I started shedding my hair, which came as a complete shock. After trialing poor wigs, hair systems and 'miracle products', I realised that to get to the root cause of my hair loss, I needed to seriously readdress my diet and lifestyle from the 'inside out'. I studied the science of hair and nutrition and adopted a complete change in lifestyle together with following a nutrient-rich diet, much to my surprise my hair grew back better than ever before.
This led me to opening hair salons and hair loss clinics, which took off very quickly. Whilst running my salon business, both my partner and my children suffered with health concerns, and the more I researched into gut health, the more I realised how connected our gut is to our health. I also saw a lot of people walking into my salon on a daily basis, many of whom were suffering with acidity, poor sleep patterns, skin conditions and hair and scalp conditions, and I experienced first-hand how many people are suffering with wellbeing concerns.
I made it my mission to empower my clients with the knowledge of how to heal themselves from the inside out by launching a wellness brand.
THE ISSUE
Prior to working with Bespoke Advantage, I was experiencing a number of challenges in developing my brand. I had to learn more about ingredients, and which ingredients would be right for my products. I initially launched a product range but wasn't happy with the branding or the packaging. I also realised the supplier had very high minimum order quantities which would be difficult to sell purely through my salon. I had worked with suppliers and distributors, but I wasn't aware that there was a company that I could work with to develop my brand.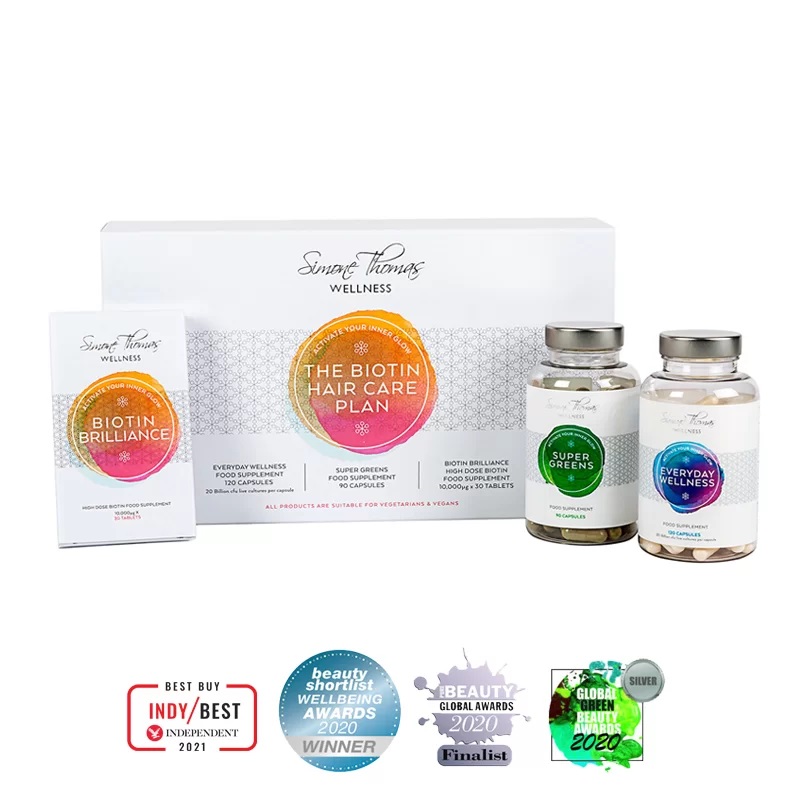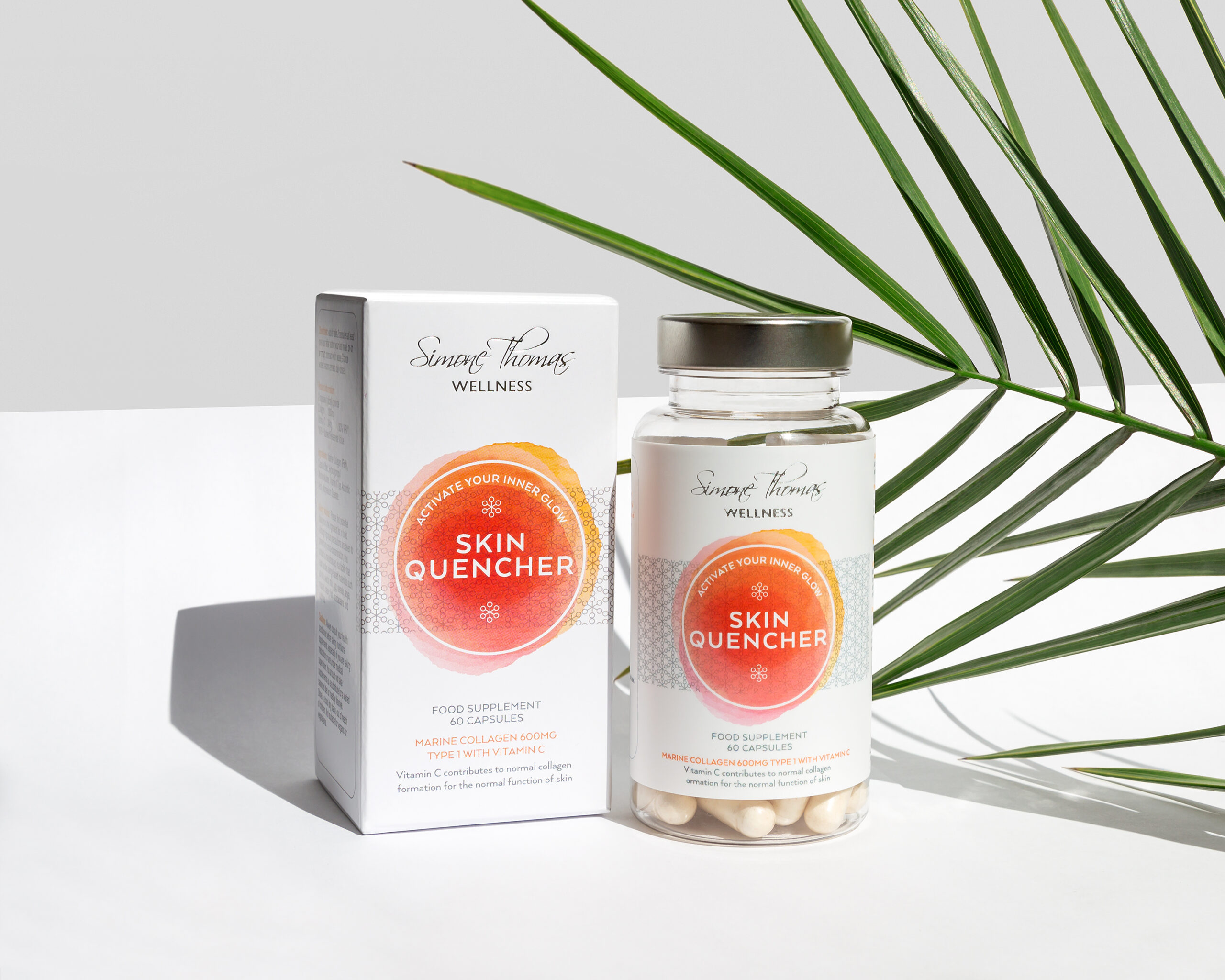 OUR APPROACH
We decided to relaunch the brand, building the brand from the ground up.
We started by sourcing new packaging, designing a completely new brand identity, from the name of the brand to the design of the products, website and marketing materials, keeping in mind the long-term vision of the brand.
We considered the packaging, ensuring it was eco-friendly packaging, paper and ink that we have used. We conducted market research tests to validate the claims on all products and registered the products with trade bodies (Soil Association, and Vegan Society). Explaining the science behind a brand is very important.
We considered the commerciality of pricing, margins, and profitability. Many people don't realise the importance of understanding pricing, and the impact this has on where you can sell your products. We created a clear launch plan supported by PR, sending out samples to the national press, and social media.

RESULTS
We initially launched the brand into Harvey Nichols pre-Covid, but soon realised that we needed to adapt our strategy. 2020 saw us focusing on building brand awareness and entering the products into lots of press awards, and at the end of 2020 we had won over 12 awards for the products. We had an incredible year with awards.
Things have changed from the initial business plan but then the whole world has changed. Since changing our strategy, we are now launching into professional stockists, and this has been a completely new learning experience for me. This year we have  invested in a new website and new digital footprint and we have a number of new products launching. 2020 has been challenging for us all. 2021 is a new opportunity, and I am really looking forward to building Simone Thomas Wellness and expanding it internationally.
Unless someone comes from a background in this industry, you wouldn't know what is required. Not only do I have the support of an experienced team to help me to make things happen and to grow Simone Thomas Wellness, but I also have a great personal relationship with Janet and her team.
If you would like to discuss how we can work with you to develop and grow your brand in the marketplace, GET IN TOUCH, we would love to hear from you.