The Growing Sector of Travel Retail
For many years, travel retail has been the jewel and crown of luxury beauty and cosmetics. The excitement of travelers jetting away on their trips and roaming through the hustle and bustle of duty-free aisles to select a new favourite scent is just the beginning of their holiday fun.
Fragrance is a sought-after category within travel retail – you can never have too many fragrances – for different seasons and to celebrate different occasions. According to a report by Research Dive, the global travel retail market is anticipated to generate a revenue of $225.7 billion from 2022 to 2031, with the fragrance category the most profitable at $81.4 billion. Other categories like skincare, cosmetics, haircare, and wellbeing are also performing well with new brands debuting in travel retail and making their mark.
Sales are buoyant
Whilst the pandemic brought this sector to a close at times,  much to the dismay of consumers, and retailers and brands alike, who had to quickly pivot their strategies, post pandemic this paints a different picture. Passenger traffic is growing, and travellers are shopping again, with brands coming to the forefront with inspiring innovation.  Innovation following the pandemic, has led to new opportunities to engage with consumers. In the fragrance category this has led to the launch of digitally enabled, touch-less fragrance tester devices, providing a company with access to usage data that enables them to optimise their product positioning and customer experience.
As duty-free entices a younger generation, brands like Chanel, La Mer and Lancôme are being joined by niche and indie beauty brands such as Grown Alchemist, Diptique, Sol de Janeiro and Drunk Elephant. Travel retail provides them with a passageway into an international, captive audience, supporting them with their market expansion, following a successful entry into retail.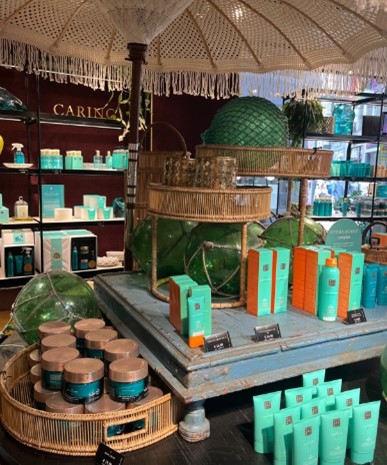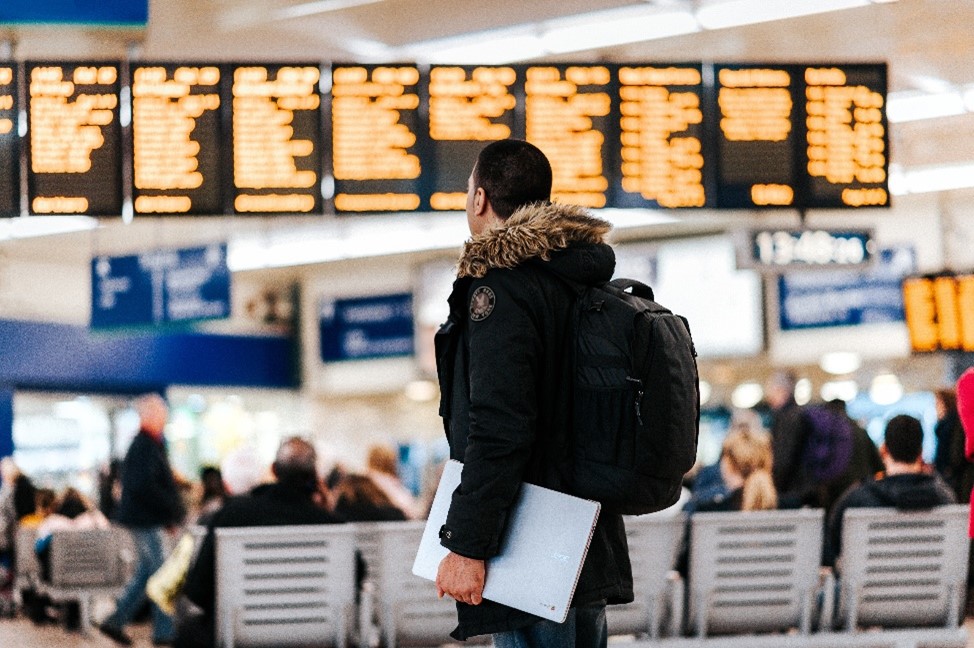 What brands are up to
A number of brands have more recently, despite the pandemic, achieved success within travel retail – from Rituals to Augustinus Bader, to the L'Occitane Group.
L'Occitane has launched new products, expanding their travel retail sets with eco-conscious hair-care refills, available globally at travel retail shops. Grown Alchemist, an Australian brand that has now been acquired by the Loccitane Group, started their travel retail journey in Sydney, Australia. They plan to enter 16 more locations across Europe this year and are currently stocked at global duty-free giants Heinemann and Dufry.
Sol de Janeiro was founded in 2015, the brand's award-winning collection of body care, fragrance, and hair care is known for luscious textures, clinically proven formulations, and beautiful fragrances. A favourite of multi-generational global consumers, Sol de Janeiro has launched at World Duty Free shops, becoming Loccitane Group's second largest offering since they acquired the brand in 2021.
Wellness is another category that is performing particularly well within travel retail. Dufry has opened a wellness shop at London Stansted Airport. Mind.body.soul is the wellbeing retail concept's global roll out. It has been created to meet increasing consumer demands for healthier products choices and provides plant-based protein powders, supplements and sustainable beauty and skincare brands. Brands such as NEOM, This Works and Vida Glow are a part of their assortment, to match the overall ethos, the store has been designed with calming colours to create an area where passengers feel at ease and peace amid the busyness of the airport.
Consdering travel retail?
There are numerous ways in which to grow your brand internationally, and over the past few years, despite Covid, brands have been doing this successfully through travel retail, partnering up with the likes of Dufry, Heinemann, Lagardere and DFS. Whilst travel retail does provides incremental sales through an alternative sales channel, many brands perceive this initially to be an opportunity to gain more exposure and to build brand awareness.
It is important to build your brand through retail and online first, before dipping your toes into travel retail. Scaling up your brand is an exciting consideration, if travel retail is part of your strategy, come and speak with us to discuss how we can support you in growing your brand across markets.
Bespoke Advantage is a London based brand consultancy specialising in working with award-winning brands, retailers, investors, trade bodies and embassies to support you in developing and growing your brand across the marketplace. If you are looking to launch a brand in the industry, or for support in expanding your brand across markets, get in touch, we would love to hear from you – www.thebespokeadvage.com