How Skincare is now Evolving
Skincare is evolving, and you may be asking how and why?
There used to be a time when the latest skincare trends weren't high on everyone's agenda – only true advocates would have the "time to invest". This category is now evolving on a daily basis. No longer is your skincare regime just a necessity; instead, it's an opportunity to indulge in self-care, and explore the latest innovations.
Influencer and social platforms – Even if you consider yourself resistant to trends and you prefer to stick to what you know, it's hard to ignore the hype that products achieve on TikTok and Instagram or to bypass wider cultural shifts that influence everything from the ingredients in your skincare products to the packaging they're made from.
With more than 155 billon views on #skincare on TikTok, this is a subject that numerous consumers are connoisseurs in. Traditionally we would rely on in-store consultations to trial out the latest products and to collect product samples, the rise in influencer marketing ensures that consumers are far better informed, before they enter a store. Beauty and skincare influencers are typically compensated for affiliate marketing, and some of the most successful influencers are achieving a celebrity status, positioning themselves as opinion leaders.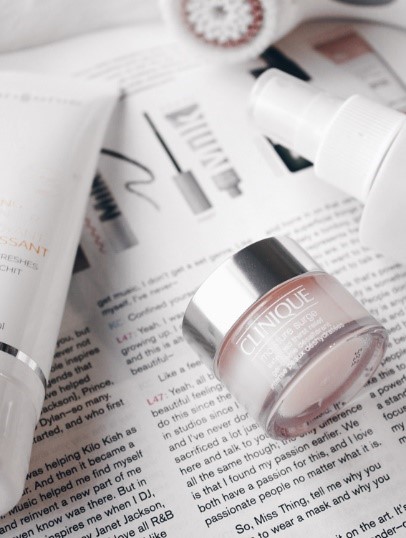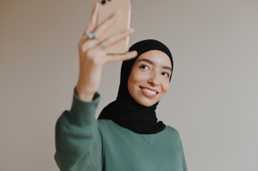 The pandemic skyrocketed Gen Z's engagement with skincare, and this has continued following the pandemic, with 90% stating they would rather invest in skincare versus makeup. They are far savvier when it comes to skincare than previous generations: avidly researching the benefits of ingredients, sustainability and SPF.
Skinmalism – Whilst makeup sales suffered during 2020, the pandemic boosted sales of skincare, hair-care and bathing products, however the focus changed from a lavish 10-step Korean inspired skincare regime, to 'skinmalism' noted for 'less is more'. This continues to prevail, now more than ever, due to the cost-of-living crisis, fueled by a far greater awareness of the benefits of skincare ingredients, with consumers reaching out to products that provide multi-tasking benefits, saving them both time and money. Investing in the latest skincare products is a fine balance, between quality over quantity, with consumers reaching out products that provide value – not just in terms of cost saving, but also added value – which encompasses an array of factors from sustainability to science backed results, and ingredients that deliver what they promise.
Trending ingredients – like Niacinamide and Ceramide have taken centre stage.  Niacinamide, also known as nicotinamide, is a form of Vitamin B3. It is water-soluble, meaning that it is not stored in the body, so it's crucial to replenish our niacinamide reserves orally via the food we eat (poultry, green vegetables and eggs are good sources), and topically with targeted skincare products. Ceramides help support the skin's barrier layer for moisture retention and help hold healthy cells together, ensuring the skin is hydrated, smooth, and healthy.
Several product launches have heralded the benefits of mushrooms, with Tremella mushrooms offering an effective alternative to hyaluronic acid. Mushrooms will be very visible throughout beauty and wellness this year. Bakuchiol is being substituted as an alternative to Retinol, delivering impressive results without irritation. Witch Hazel, a well-known skincare ingredient, that acts as a natural astringent to stop oil and prevent acne, has fallen back in favour.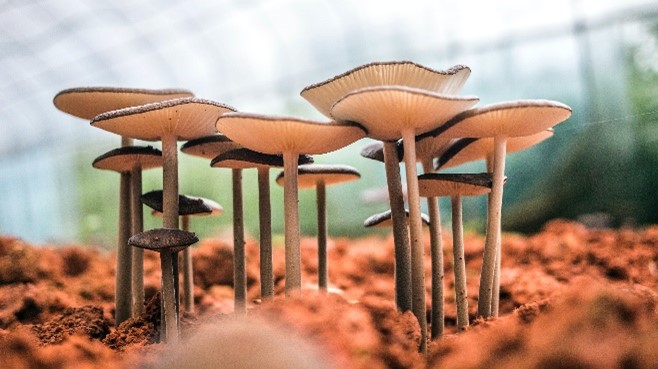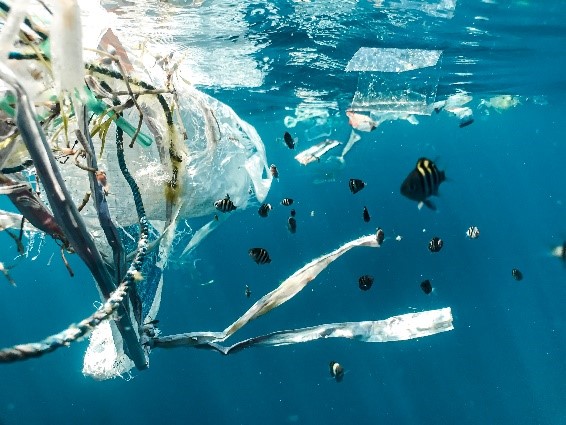 Sustainability – environmental consciousness is now mainstream, with more and more people understanding the impact of their purchasing decisions. The beauty industry has faced backlash for ingredient toxicity, unsustainable practices, environmental impact, and is a major contributor to ocean plastic pollution.
Suppliers and manufacturers are addressing this, with innovation reaching the marketplace daily – from post-consumer recyclable plastic for packaging, to designing bottles that are easier to recycle through the addition of more biodegradable materials, mindfully sourcing ingredients that help to minimize incidental damage to nature, whilst delivering product efficacy and results.
Bespoke Advantage is a consultancy working with clients across the beauty and wellness sector, to develop and grow your brands. If you are looking for support in developing a brand, in repositioning or rebranding, or in developing a strategy to enter new markets, GET IN TOUCH, we would love to hear from you.